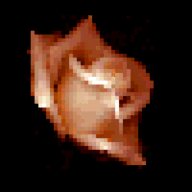 Joined

Oct 29, 2006
Messages

476
and it''s so hard!! lol
So some updates...
I got a new job! When I told my b/f, he got so excited that I swear he was about to clap his hands and jump up and down, and he started to say "Do you know what this means?!" and instead of letting him finish his thought I covered his mouth and said I don''t know if I want it!! So after we talked about it when I asked what he was going to say first he told me he didn''t know what I was talking about and then went uh..... that you''ll be able to save more money! (I''m horrible at putting money into my savings account) lol. grrr. So I''m STILL wondering what he was going to say but I''ll never know. In any case, I''m excited about it (the job) but I''m so nervous too since the job I''m leaving is essentially the only one I''ve ever had, and I''m terrible with change

So I guess we''ll see how it goes.
But so back to the topic... since I got this new job and I"ll be starting in about 2 weeks and then won''t be able to take any time off for a couple of months, we had to push up the vacation we were planning to take this year. It''s not too much of a problem because we decided to go somewhere close and less expensive but still fun this year so I wouldn''t end up depleting my savings account again like I ended up doing on our last vacation..... oops!
So.... here are some things that have been nagging at my mind, and I know I''m just reading way too much into things because I just don''t think he''ll propose anytime soon, but I can''t help myself!!
He wants to stop and stay the night with one of my aunt/uncles on the way to where we''re going.... and I don''t understand why because it''s not like the place we''re going is sooooooooo far away, and really, while I would love to visit my aunt and uncle and cousins, I just don''t get why he wants to stop there because if we''re already that far, we might as well just keep going because we''ll be nearly there in the first place! So heres my thought... my aunt and uncle happen to live in the same city as my b/f''s uncles jewelery store that I know for a fact (unless my some act of god I get him to consider an online vendor, which sadly, just doesn''t seem like its going to happen) is where he would get my ring.... But then it''s like well what would that mean anyways?.... is he going to actually take ME to look at rings WITH him? Did he already go and pick one out by taking a half day from work without letting me know and he needs to go pick it up and figures we''re going to be there anyways? But then how would he explain where he was going while we were at my aunts house? And third, is he going to propose before we leave our house and if we stopped in that city if the ring would need to be resized they could do it while we were on our trip and pick it up on the way home.... because while I love him dearly, he''s not the brightest all the time when it comes to things like this and for some reason I don''t know if he would think about how I wouldn''t want to part with it so soon if it needed to be resized after I got it!!!!!
But of course, this is all ridiculous. lmao.
HOWEVER! We were going to be going for a bit less than a week, because he has to be back to work before one of his coworkers leaves on their vacation, and thats fine, it''s plenty of time for us to relax and have fun. But now he''s cut the trip short by one more day saying that we should really come back the day before we planned too because that way we''ll be able to do anything else we need to do before having to go back to work... so my over-drived brain turned that into... if I propose on our trip we''ll need the day when we get back to visit with family and friends.
Aren''t I just awful?!?!? Here we''re just going on this nice little get away before I have to start my new job and I''m reading into EVERY little thing he does and says... I suppose really the reason my mind is in overdrive is that our anniversary is coming up as well, and though it''s unlikely, I still hold out a tiny bit of hope that it could happen around that time..
*sigh*
So anyways, thats my little update, sorry for the rambling, and please, feel free to tell me to stop reading into things so much!!