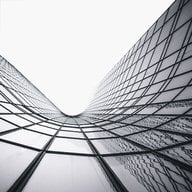 Joined

Aug 7, 2017
Messages

97
I was cleaning my favorite ring (a gray spinel set in a 4-prong 14k white gold setting I had made 3 years ago) just now when I unfortunately dropped it. It hit the edge of the counter and sort of slid down my leg, landing on the floor before I could stop it.
End result: the center stone completely popped out of the setting. I have to inspect it more closely tomorrow, but it looks like it is in okay shape (I hope). It's just confusing: I had the ring looked at a year ago, everything looked fine. I actually inspected the prongs a couple of weeks ago with a loupe and...the prongs looked fine, though I am no expert. But the spinel is now flying solo.
My questions:
Is this a risk one might normally expect with a 4-prong ring? Maybe it just landed wrong?
Obviously I have to take this to a jeweler, but does this suggest any possible issues with the setting (or stone) that I should direct his or her attention to? It seems like this should be an easy fix, but I don't want this to happen again.
I'd share a photo of the setting for your review, but I don't have macro photo powers and can't get a good shot. It looks pretty normal, just missing the stone.