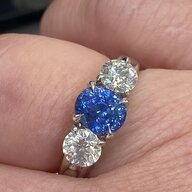 Joined

Feb 29, 2012
Messages

9,084
Ok so it's been raining for like a month and I'm depressed and bored.
My travel ring is a 1.2c M color vvs1 with faint fluro and light brown body tint. The price was a steal. I had it set in a whitegold 4 prong setting.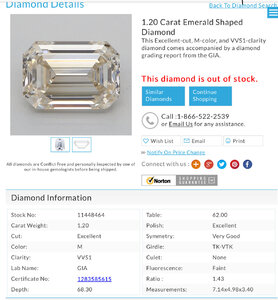 Not a great pic. Will try to get a better pic although it is again dreary and overcast.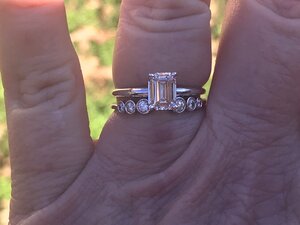 Surprisingly, because I'm a lower clarity higher color person, I mostly like this stone. As far as emerald cuts go, it's a great diamond and performs well.
I've been trying to figure out what to do with it because it's short on size (I hate that I love square and rectangle shapes) and the tint bothers me, though not as much as I assumed it would.
My choices and thought processes are:
1) change it to a yellow gold setting and add small side stones. I'm very attracted to this singlestone setting (though I usually don't care to bezel a step cut):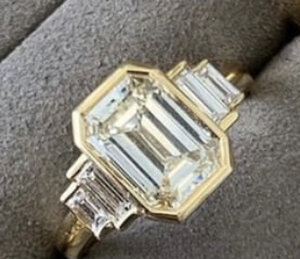 2) trade it in for a Wxyz more yellow stone.
3) something altogether different, like trade in for a KLM color MRB
4) keep as is
My consideration is keeping the ring lower cost and not making it flashy but giving myself some more finger coverage or something more jazzy to look at.
I believe the ring all in was $1600 or maybe $1800 from B2C where their upgrade policy is give up 20% and then do what you want. IIRC
Last edited: