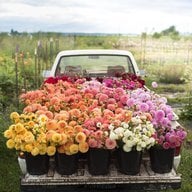 Joined

Aug 1, 2012
Messages

1,789
A recent post from a PSer had me thinking that I would like a nice travel jewelry case. Just something that will fit a few rings and maybe a a couple of delicate necklaces and couple of pairs of earrings (studs). I don't travel with a ton but what I do travel with floats around in my bag in small velvet pouches. I have to feel the pouch to know whats in that particular one. I have mini freak outs if I can't find a particular pouch when really it just got caught or hidden by something else that is floating around my bag. So it is probably best to have a nice something (not too big) that can hold it all in one location.

Any suggestions for something that has been working for you? What are you using that you love? Any particular brand I should look at? Its got to be handbag friendly!

Thank you PSers!

I know this topic has been posted before but they are old and a lot of the links don't work anymore.