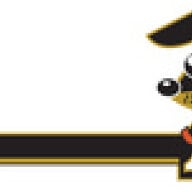 Joined

Oct 17, 2008
Messages

165
Has anyone had this procedure? My doctor just scheduled me for this procedure in mid-June. I''m only 26 and apparently have an extremely bad case in both feet. I''ve tried 2 rounds of cortizone shots, orthodics, night splits, physical therapy with stretching, ultrasound, fluido, etc. Nothing has helped.

Because of insurance reasons I have to have the procedure on both feet at once when typically they like to do one foot at a time because of a quicker recovery time. (6 weeks compared to 2-3 months for both feet at once)

I''m wondering if anyone has had this procedure and had luck with it and what your recovery time was. I''m bummed because it''ll be over the summer so I guess that means so beach/pool/swimming/amusement parks, etc. But at the same time I''m just really looking forward to having this pain gone so I can walk without wanting to cry again!

Please share your experience or the experience of a family member/friend. Just kind of looking for first or second hand experience! Thanks in advance!