I received a diamond bolo bracelet (see image) as a gift, but the bolo part of it was driving me nuts as it was always getting in the way (e.g., heating up when cooking!).
I had a jeweler modify the bracelet to remove the bolo and change it to have a lobster clasp but now the bracelet is extremely top heavy/unbalanced and always rotates on my wrist to be upside down (diamonds on the bottom, lobster clasp on the top of the wrist).
Does anybody have any suggestion(s) as to how to reduce the tendency to spin? Would adding some kind of counterweight to the clasp side help balance it out and if so, what could be added?
Thanks for any and all suggestions!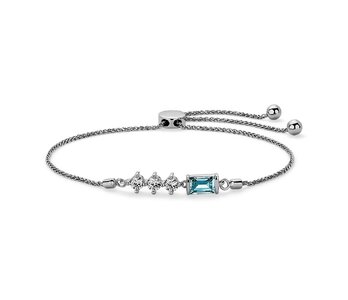 Last edited: