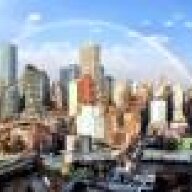 Joined

Jun 19, 2014
Messages

53
Hey friends. Thanks for all of your support & ideas for proposing to my SO in the coming weeks:
https://www.pricescope.com/community/threads/proposing-in-2-weeks-please-help-me-make-it-better.203226/
Here are some updates:
- Oheka Castle does NOT allow photography so the current idea is to give a waiter or some my camera or iPhone to discretely record just the exact moment. We'll have to set aside another day for legitimate photos.
- I have called some of the jewelers you suggested:
https://www.pricescope.com/community/threads/coming-back-home-am-ready-to-propose-but-need-a-ring.203227/
& will be dropping in this weekend/next week. It seems like my fav diamond so far (from GOG) has already found a home
:
http://www.goodoldgold.com/diamond/12181/
- For the thread hi-jack, while I am in the city, I will find my way uptown to Saks and also get the Canary Decollete 554 Louboutins she has been eyeing

http://www.womenheelshoes.com/6676-large_default/Christian-Louboutin-Decollete-554-Patent-Leather-Pumps-Yellow-100mm.jpg
That's about it.
I land this Saturday. I will suit, shoe, and rock shop over the subsequent 7 days & will report back with the news