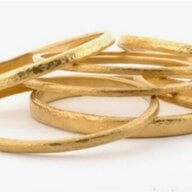 Joined

Jan 26, 2003
Messages

21,849
This is not my idea, I got it from "The Washington Post". But for those of you who want to watch the debate tonight and anesthetize yourselves at the same time, here are some ideas of things you might want to drink to tonight.
The article I quote below shows what bookmakers are taking bets on. I suggest that we transfer taking a drink for winning some cash for one of these words spoken.
"LAS VEGAS —
If Donald Trump says the word 'rigged' five times or more during tonight's debate, bookies will be paying out.

Oddsmakers are even taking bets on whether the presidential candidates will shake hands.
Gambling on politics is forbidden in the United States, but informal betting still goes on in this city that is all about the odds.
And offshore gambling operations are reporting a surge in wagers not only on who will be the next U.S. president, but even what the point spread will be in Ohio.
Pat Morrow, chief oddsmaker for Bovada, an offshore betting company based in the Caribbean, said in a phone call from Antigua that he was now giving 50-50 odds that Trump and Clinton will shake hands at the opening of the debate.
Bovada will pay out if 'WikiLeaks' is said four times or more
, and
Trump needs to say 'tremendous' nine times for any payout.

'Sports is more quantifiable,' said Morrow, talking out Bovada's usual line of betting. As the saying goes, he said, 'Politics is the wisdom of the crowd — and the crowd doesn't always have much wisdom.'
So oddsmakers like him are studying things such as the 'vibe' of the people, comments on Twitter and traditional polls.
Here in Vegas, legendary bookie Jimmy Vaccaro will be closely watching tonight's debate, to be held a few miles from the South Point casino where he runs the sports book.
'If Trump interrupts her one time, walks behind her one time, or says "Make America Great Again" more than five times
, he has no chance,' said Vaccaro, as Chinese and Dutch reporters lined up to hear his latest take on the U.S. election.
Vaccaro, 71, who has been calculating odds since he played poker with his mom as a kid, said Trump was not a bad bet earlier this year. In fact, he spotted him early as a contender and quickly adjusted those early 100-to-1 odds.
Thousands of Trump's supporters rallied at South Point during the primary season, Vaccaro said. South Point attracts working-class people who line up to place affordable bets and buy $1.50 hot dogs from a cart near the betting desk. High rollers hit other joints."