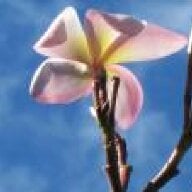 Joined

Jul 27, 2010
Messages

891
As dramatically titled, these are my thoughts non-stop!!! One minute I want a wedding, the next I want to elope... but wear a pretty dress, and dance to special songs, and DIY party favors... then I want a wedding again!

I don't want to feel like I'm missing out on the one opportunity of my life to have a huge party just for my partner and me. Then, I don't want to pay for an awkward dinner of people because false and thinking the worst about my marriage.
I hate superficial people, I wouldn't stand for it at my wedding.
Which leads me to... I want to elope!

I need words of wisdom... or something, FI in this case isn't much help, he'll go for anything. He's willing to do the whole thing with family and he's just as willing to drive across the country and have it just be us. Then I can't think of how my parents will feel, my grandparents... AH!

Help?