Joined

Jul 14, 2016
Messages

5
I've been advised to create my own post!
I LOVE my Soleste! I've been a Tiffany aficionado my entire life. I have quite a few other diamond pieces as well, but this is my first engagement ring. I knew exactly what I wanted - full finger coverage and bling bling, with signature Tiffany craftsmanship. Soleste came along a few years ago and I've had my eye on it since then. I knew this was the one I wanted even before I met my fiance. Hey, we are in this forum and you can all relate, right?
It took months of waiting for this particular ring to come in - our sales associate was so great, updating us any time something of this size was coming down the pipeline. Well worth the wait!
My new fiance and I privately celebrated in Paris. It has been almost a month and we are now telling the rest of our family.
Enjoying our time together.
I will pair this with the Soleste band. I'll post pics again.
Tiffany Soleste
3.08 center, H VS1
Size 3.5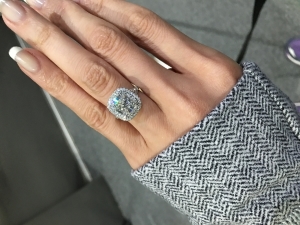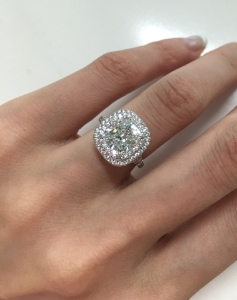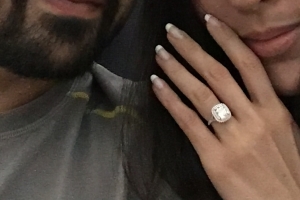 [/quote]