Hi,
I am looking to purchase a ring for my special someone and I came across one that I think she will love, but I would like to verify its authenticity. It is described as:
TIFFANY & CO. RETRO CARVED JADE 14 KARAT GOLD FLORAL RING
Centering oval shaped carved jade depicting pierced floral and foliate design
Translucent with dark green to light green color variation
Prong set and flanked by twisted polished gold shoulder motif
Fully signed Tiffany & Co. and stamped 14K for 14 karat gold
Circa: 1940s
Ring Size: 6 1/4 & sizable
Measures: 14.2 mm wide and sits 5.0 mm high
Total weight: 5.1 grams
The vendor seems reputable and specializes in estate jewelry, Tiffany in particular. They have a brick and mortar store but this piece is listed on their website, not ebay.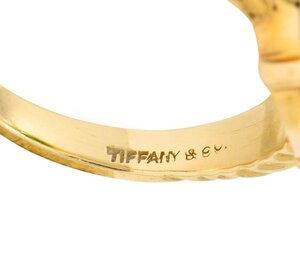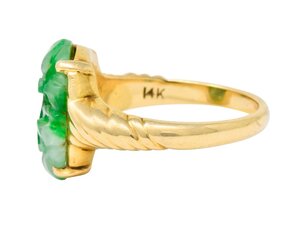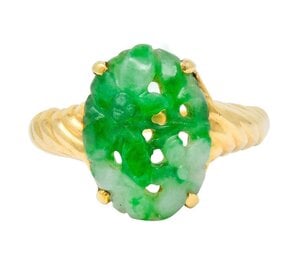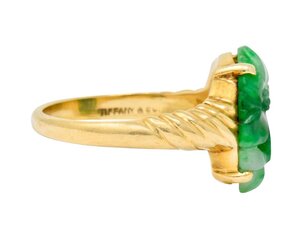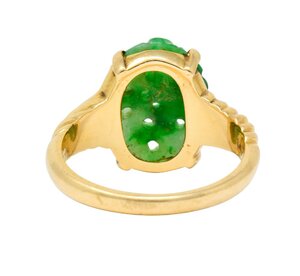 The fact that the hallmark wasn't perfect (double struck) concerned me but the vendor said their assessment was the ring was made out of house and retailed by Tiffany and they hall marked these pieces by hand and they weren't always perfect. I have attached pics of the mark and the rest of the ring for reference. Any insight anyone could provide me on the authenticity or any other information on the piece would be greatly appreciated. Thanks in advance for sharing your expertise!
-Josh