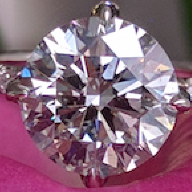 Joined

May 29, 2016
Messages

97
So it is an EGL USA H SI1, 2.04 Ct.
I will be seeing it in person from a jeweler in LA, don't yet know the price. the guy knows my budget, so we'll see what he says.
57% table
61.5% depth
35 crown angle
40.6 pav angle
ideal cut grade, ex/ex sym/polish
no fluorescence
attached is a photo of part of the cert
What do you guys think this ought to cost if it is eye-clean? I know its an EGL USA H, so it's probably a GIA I/J. Still, that would put it solidly in the 13.5-15k range on
JA
.
Once i see this and the 2.5K SI2 i ordered from
JA
purchased for 12,000 dollars, i'll be able to make a value decision. Your judgement on the diamond's specs would be greatly appreciated.
Cheers!
fofo