Joined

Mar 2, 2020
Messages

40
Hi Folks,
I have been here before looking for advice on a warmer diamond. I am finding myself more attracted to Old European cuts and compared two the other day. Whichever one I choose, I will set it in a simple rose-gold 6 prong solitaire setting.
I have been quoted roughly the same price for both in the finished product, so it's more an issue of choosing the right stone. I have the personality that is strong on buyers' remorse and could look forever for the "perfect" stone, but I really don't want to. I don't have the strength, knowledge, or stamina (plus I think my husband would kill me from exasperation). What do you think of these two?
Any thoughts/comments/ or red flags I should look for? Thanks in advance!
Video of both here:
https://drive.google.com/file/d/1d5eR6b-rGm0OsCX98HSWLy7L0Io2mMbh/view?usp=sharing
g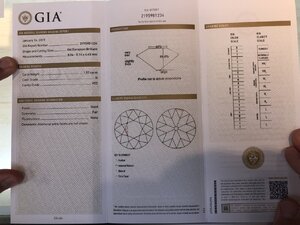 Last edited: