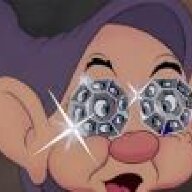 Joined

Mar 30, 2014
Messages

14
Hi all- My wife let slip that she wants "something with pearls" this Christmas, and I'm looking to get her something special. What do you all think of this strand?
I think it's beautiful but am a bit concerned it's too matronly or ostentatious, esp given how large the pearls are (9-9.5mm). I'm a jewelry neophyte but read that larger pearls of this type are traditionally for older women--she's no slave to social norms but she is quite feminine and is into the classic/modern look. She's 29 and petite.
Hoping she'll love it now and for years to come. I'm loving that it's on sale now but not sure if it's a good fit so would appreciate any thoughts. Don't want it to only come out of the jewelry cabinet for weddings, etc.
Other thing is length: leaning toward 18" since it can be adjusted (rather than 16") but any thoughts are welcome. Thanks!
https://www.pearlparadise.com/collections/shop-by-hanadama-pearls/products/4th-day-of-christmas-sale-8-5-9-0-mm-white-hanadama-akoya-pearl-necklace