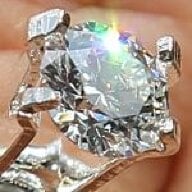 Joined

Apr 25, 2014
Messages

8,009
We all have them - or at least we used to have...
What has disappeared mysteriously and without a trace at your house?
Right now I am being driven insane by the fact that my 'good CDs' storage box, which I swear I brought into where I am now, is just not anywhere to be found - and it's got all the CDs that are expensive and/or No Longer Available, and of which I don't have electronic backups....
There must have been over 100 CDs in there and music is very important to me, but the box is not in the cupboards, I've not put the CDs on the shelves, I could not find the box when turning out my (stacked to the ceiling) storage facility room...
Universe, if you are listening, please let me know where they are!!