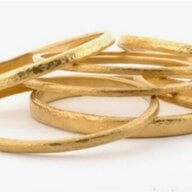 Joined

Jan 26, 2003
Messages

22,072
There was a lot of chatter on the 'net this weekend about whether Elizabeth Warren might be Secretary Clinton's pick for a running mate. Apparently this started when she was removed from being the keynote speaker on the first night of the Democratic National Convention, a spot never associated with the vice-presidential pick, and was included in the candidates trooping into secretary Clinton's home for interviews.
She has also been tweeting angrily (and effectively) at Mike Pence for his extreme sexism.
Most people still consider Senator Warren a long shot and Senator Tim Kaine of Virginia appears to be a favorite.
Link to article about speculation...
http://www.nydailynews.com/news/politics/dnc-headliners-include-clintons-sanders-obamas-no-warren-article-1.2713234
Link to article with her tweets about Mike Pence (The Boston Globe)...
http://www.bostonherald.com/news/local_coverage/2016/07/liz_warren_gives_mike_pence_donald_trump_a_tweet_lashing
Here is a small excerpt:
"'Of COURSE @realDonaldTrump — a guy who calls women fat pigs & bimbos — picked a VP who is famous for trying to control women's bodies,' Warren tweeted as Trump prepared to announce Pence as his VP pick during a press conference in Manhattan. '@realDonaldTRump & 
@mike_pence are a perfect match: Two small, insecure, weak men who use hate & fear to divide our country and our people.'"
AGBF