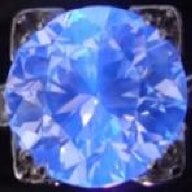 Joined

Apr 26, 2007
Messages

8,087
I quit smoking more than two years ago. It was tough, but I figured it was worth it - we decided to start a family, and, hey. No sacrifice too great, right?

I had my first miscarriage at 6 months: a second at 6 weeks about 7 months later; and my third a year to the day on the anniversary of the first. (I felt that was an uncalled-for bitch-slap from the universe.) I had my first cigarette in two years that night. Since then, I've gotten into the habit of allowing myself one if I'm having a bad day. I'm not smoking qua smoking again ... I'd say I've had about a pack in a month.

Nevertheless, it seems like backsliding, and ... like not a good thing. I know plenty of people who smoke at parties, but not otherwise: I know one woman who's had one cigarette a day for the last 20 years, and no more.

That said, my landlady just spotted me having one outside, and I feel ... dirty. So. Moral support for not taking up the Demon Nicotine again?

I initially used the electronic cigarette to quit, and I did order more when I started feeling the urge again. But the composition has changed, or something: the new mixture is harsh, and makes me cough. Ugh. So ... thoughts? Should I invest in a different e-cig? Sack up? Give in, and use the crutch during tough times? HELP.