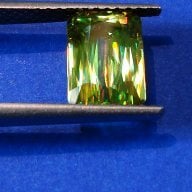 Joined

Sep 17, 2008
Messages

7,158
the leasing thread is fun (Love you Kenny
) but saw this and this is serious stuff.
This is a matter of life and death for some people, myself included.
http://www.bloomberg.com/politics/articles/2016-08-24/the-senator-s-daughter-who-raised-prices-on-anti-allergy-epipen
Have anyone read this yet? I'm one of those that carry an epi pen , and frankly this is straight greed on the part of the company. I hope they don't go soft on this chick (who cares who's daughter she is!!!) Pharma pisses me off, especially in this case. This drug is everywhere, and saves lives for anyone that needs it, and you want to increase the price of it by 400%???