Hi all,
First, I want to reiterate my thanks to the entire pricescope community for all of your help in the process of finding the right engagement ring. It has been a lengthy process with lots of ups and downs. With the help of the community, I chose a loose diamond from Solomon Brothers, who seem to be well regarded on this forum: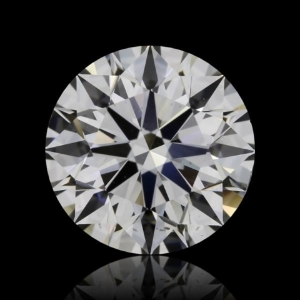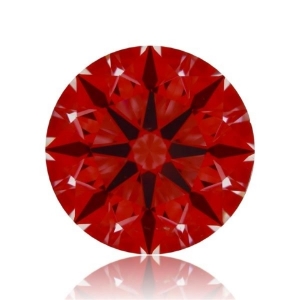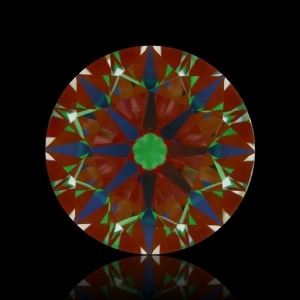 I was thrilled to when I received the diamond to see it literally light up on my counter, as if it had an internal light source of its own.It was so beautiful! I felt 100% confident that with the advice of many on this forum, I had made a fantastic choice: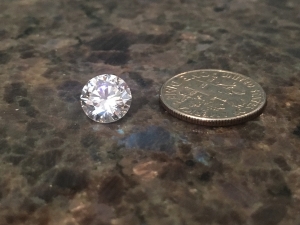 I researched many, many settings and after lots of deliberation I chose the
Ritani
halo cushion setting for a round stone. I was so excited to get my diamond mounted, and when I picked it up from the jeweler yesterday I was just so disappointed. It didn't seem to look right, the best way I can describe it is that my previously beautiful loose stone just looked dark and dull in the setting. See picture taken at my local jeweler below:
In comparison to the smaller diamonds in the halo, my previously radiant main diamond looks significantly darker and doesn't seem to sparkle anymore. Here is another picture to demonstrate the fact that the center stone looks dull: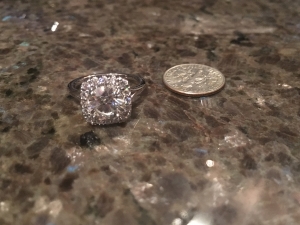 Did I make some sort of mistake in choosing a diamond, or a setting, or both? The loose diamond itself looks stunning, and the
Ritani
setting seems to be well regarded on this forum. Was the diamond mounted incorrectly somehow? I even tried polishing the diamond just to make sure there wasn't a big smudge preventing light from filtering through, but no luck.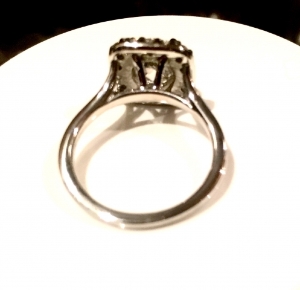 Any input or advice that the Pricescope experts can offer would be tremendously appreciated, as I am at a loss for what to do. After doing all of my homework and putting in so much time and effort, it's disappointing to have my ring fall so short of my expectations.