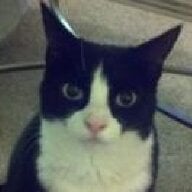 Joined

Aug 8, 2005
Messages

40,225
Well thank you everyone for your help, and advice.
We went to Bloomingdales and Nordstrom and my neice found her dress at Nordstrom.
It's this dress, but the color is different (and younger) hers is two toned like an Ombre ribbon goes from a burgundy to a fuschia to burgundy again at the hem. It's really great on her and very elegant. She needs the hem taken up and the halter strap taken up a bit, but it fits her perfectly (even a tiny bit big) and she's going to look very lovely.

http://shop.nordstrom.com/S/3019369/0~2376776~2374327~2374331~6014190?mediumthumbnail=Y&origin=category&searchtype=&pbo=6014190&P=1
(the Norstrom website has it in solid red, I like hers better)
Here are some pics (the colors are off because it was a camera phone, it's not as muted, it's quite vibrant):