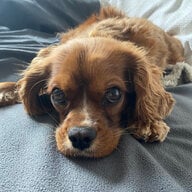 Joined

Oct 8, 2019
Messages

12
I tried on a pair on studs from Tiffany's recently and became a little obsessed w pearls. I took advantage of The Pearl Source's Black Friday sale (20% off) and ordered a few pieces. I was curious about size, color, and Hanadama vs freshwater, so I ordered an assortment of items to see what I like. Please note I'm totally new to what I call "adult" pearls. Until a few weeks ago I was wearing Forever 21 studs and had no idea what nacre was! Boy did I have a lot of learn.
Hanadama Akoya studs
- 7.5-8mm, (PSL report says 7.5mm)
- white w pink-green
- 14k yellow gold setting
- I couldn't see any blemishes on one stud but could see a few on the other pair. One has noticeably more luster than the other. Still gorgeous and from afar can't really tell.
Pink Freshwater necklace
- 7-8mm, 30 gm total weight
- 16in
- Finesse clasp 14k yg
- More purple/lilac tone
- I like the metallic shine and would keep if the pearls were rounder
White Freshwater necklace
- 8-9mm, 41 gm total weight
- 18in
- Seashell clasp 14k yg
My first impression was disappointment bc I thought freshwater pearls would be fairly round. A majority of the pearls on both strands were more oval than round. There were smaller pearls in-between bigger ones. Wish it was more graduated. I prefer the 16in strand on me (my neck circumference is 31cm, ~12in). I think I also prefer the white color as the pink had too much purple in it for me. Both strands have pretty good luster (I can see my facial features on both of them).
Pictures galore! Taken on iphone 10 pro, aside from cropping, no other editing
Video (this is probably the most true to what I see IRL)
studs natural light away from window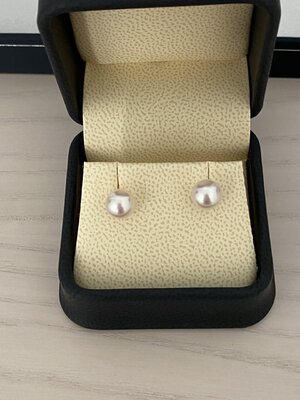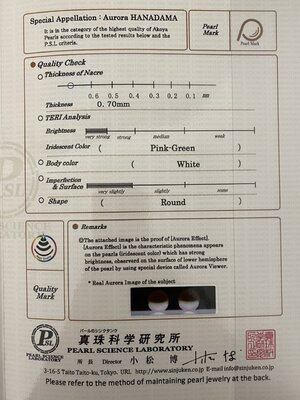 Studs by sunny window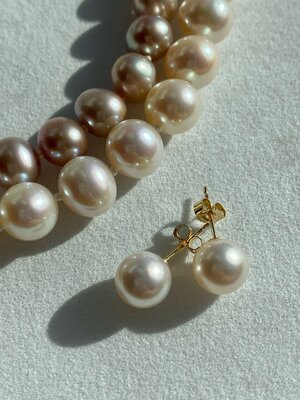 Pink freshwater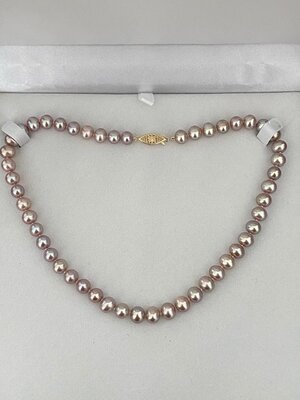 White freshwater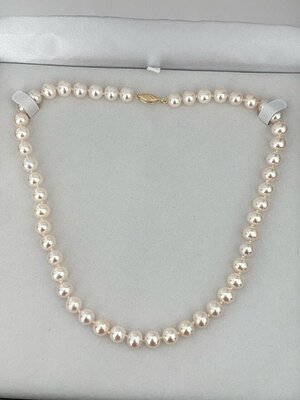 Both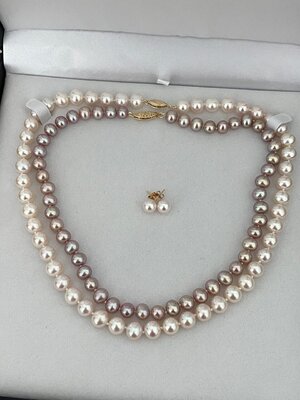 All 3 natural indoor lighting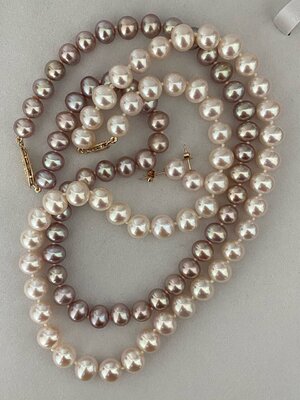 By window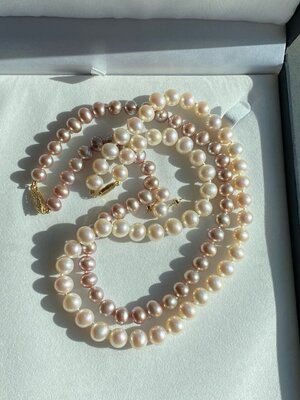 Louis wanted to know if these were edible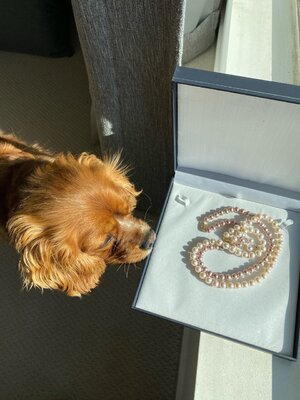 Color-wise this is what I see IRL