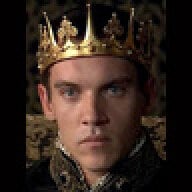 Joined

Jan 21, 2008
Messages

6,186
SO and I have one inside cat.
I had decided I was ready to get a bird. SO didn't want a bird (he said I could have one, but I never succeeded in actually convincing him).
We compromised after I said, "How about we get a cat?" He was into that idea.
We got our cat as a nine week old kitten at the shelter. She turned out to be an Egyptian Mau according to the CFA breed standards list. Who knew?
They had shaved her belly for surgery and you could clearly see the spots on her skin, but at the time I didn't know from an Egyptian Mau. I'd never heard of that breed.
We saw a YouTube video, "The Mean Kitty Song" or something like that, and this guy had an Egyptian Mau. We thought, "Wow, that looks like her." Then we did the research at the CFA site. Sure enough.
We've had our cat for four years. She's got the sweetest temperament. She's very intelligent. She's very loyal, especially to my SO, who is the one who found her, picked her up, and bonded with her in the shelter (the first time he picked her up, she licked his ear, when we came back to get her after doing the paperwork, she was in a room with other kittens where we he found her, and she came running up to meet him at the door). She plays fetch like a dog. She's amazing. We were very lucky.
We moved to a new place about four months ago, and there is an outside cat (who technically has a "home"
) and he came up to me the first time I saw him, rubbed his face against my feet, and purred very loud. He was very friendly.
Fast forward. I bonded with the orange cat over the these four months. It got so bad that I was doing things like picking up and carrying him around like a baby and feeding him. I can be so dumb.
There was never any chance that I could bring the orange cat home. None. Not even if I tried. SO would say "No," landlord would say, "Hell no," and our cat could not deal with another pet in the home. No way, no how.
It was about a week ago, our cat started getting totally freaked out. I smelled like the orange cat. She had seen me feed him (I fed him outside and fed her at the same time, but that didn't matter).
Finally, she just got angry. She would sit in there and glare at me.
SO was upset with me.
Something had to be done. I couldn't continue to come home smelling like the orange cat. Cats have a great sense of smell as we all know. She would smell the orange cat and was very unhappy and like I said royally pissed off.
So the next time I saw the orange cat, I said, "Good kitty, good," etc. and I walked away.
I felt so bad for doing that. I walked into the house and started crying.
I've only seen once after that, and I did the same thing. This time it didn't upset me as much.
However, last night I started thinking about him, and I wanted to go outside and see him. I didn't. Instead, I started crying again.
SO was very sympathetic this time, and held me, and told me that it was OK, and told me to pick up the cat and love her, because she's mine, and she's "right there."
Instead, I had to get in the car and leave for awhile.
This morning looked at my cat (who was unhappy because I was in a bad mood when I woke up) and thought about it. I thought, she did nothing wrong. It's not even that she didn't do anything wrong, if you know what I mean, she did nothing wrong.
I was scheming to bring the orange cat home (not literally but it was leading to that) and the orange cat wanted me to bring him home. I'd like to say that the orange cat is NOT getting what he needs from his dumb owners who think throwing a little food in a bowl outside is taking care of a cat. Nobody was really paying attention to him except me. He didn't just want to be petted. He didn't just want to be fed. He wanted to be taken care of as an inside cat with someone who spent time with him, held him, talked to him, etc.
So I'm not going out to the street where I would see him anymore because I don't think it's fair to our cat, or to the orange cat, and it would break my heart again.
Anyway, I wanted to share this story because I know a lot of you have cats. The orange cat DESERVES someone to bring him inside and take care care of him. The fact that he had nobody who will do that sucks. I personally think that cats somewhere like where I live with traffic, etc shouldn't be outside, and it makes me very annoyed that his "owners" give so little thought and attention to their cat.

I won't do this again. I should have known better. I have a lot of empathy for animals and over the last few months the whole situation kind of got out of control. Not petting him and walking away from him was one of the hardest things I've done.