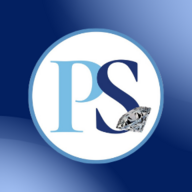 Brilliant_Rock
Staff member
Premium
Joined

Apr 19, 2008
Messages

1,343
Dear Pricescope Community,
I am pleased to announce details of our next PriceScope Get Together (GTG). The GTGs are a chance for forum members who share a common passion for diamonds and jewelry to meet and get to know one another on a more personal basis and to meet vendors and experts in the field. These events make for a stronger community fabric and are a great excuse to get away and have a little fun.
As many of you know we have traditionally planned the GTGs in conjunction with the JCK show in Las Vegas. It is a time when many vendors are in town and a city that many consumers enjoy travelling to. And we have had some wonderful GTGs in the past, but changes in show scheduling and other factors have posed challenges recently.
In an effort to try to make it easier for more PS members to attend, I have decided to do some "travelling" GTGs to different cities around the country. These events will be co-sponsored by participating vendors and the first one will be in Houston, TX and hosted by Whiteflash!
Save the date, May 12, 2018. There will be a reception and dinner on that Saturday evening with some other activities happening on Friday, May 11 that will be announced soon. We will be posting more information on this thread in the next few days. Please stay tuned for some exciting details.
Update 3/15/2018:
Now that we got you all excited, we need a little help with the head count.
Please click here to RSVP via the contact form and write " PS and WF GTG 2018" in the subject line.
For security please give us your full name as on your ID and let us know you wish to attend the AGS presentations on Friday, May 11.
Eligibility as of 03-15-18: For security purposes, consumers with at least 100 posts or 6 months of membership with 50 posts as of 03-15-18, will be eligible to attend the Whiteflash and Pricescope Get Together. Please note that space is limited and guests will only be considered after March 31st if we have additional space. Only members who are active and in good standing in the last 6 months will be eligible to attend. You are welcome to request a guest when you RSVP and we will notify you at the beginning of April if we have space for the guest.
Last edited: