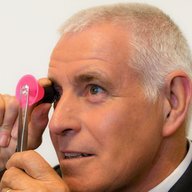 Joined

Aug 15, 2000
Messages

17,510
Some organizations and individuals claim that the minor facets are more important to the appearance and desirability of round brilliant cut diamonds than I believe to be the case.
GIA for instance says that because "up to 50% or more" of the diamonds surface is made up of the minor facets. In their last ' fire' article they produced many charts showing the importance of the minor facets. Careful examination of the scales used on those charts however might indicate more about the politics of the competition between GIA vs. AGS labs.
http://www.gia.org/research/1383/2281/article_detail.cfm
http://www.gia.org/research/1383/1505/article_detail.cfm this last link shows one of those charts. The range of minor facets charted are outside those normally encountered.
The
GOG
website features a lot very useful information, but Jonathon too has helped spread the story that the minor facets count, as has RockDoc.
I want to make it clear that I too believe the minor facets have an important role. E.g. combinations like large table with shorter lower girdle facets make for an improvement and help compensate for otherwise perhaps less attractive stone. However I believe their role is sometimes overplayed for politics or commercial gain. I do not say that to protect the HCA system, which I have no plans to develop to account for their effects. Symmetry has a much larger role to play than minor facets in terms of HCA, but I still have an intuitive feeling that perfect symmetry may not be the only and most important way to achieve a nice diamond. The Ideal-Scope remains the quickest and simplest way to account for both variations.
These DiamCalc2 generated images of virtual diamonds and their cut quality calculations make my point about the crown facets.