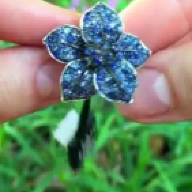 Joined

Nov 14, 2015
Messages

889

Right, so, here's one that's definetly out of the norm for PS.
Bit of background; had a major major rough week (think staying in hospital) but back home and just want to get back to normal life! How else do we pricescoppers do that then by getting out the pretty sparklies....
Unfortunately even though we're in the middle of summer here... There is no sun to be seen this morning. So my photoshoots were coming out... crap. But I wanted to post them anyway so decided to have a brainwave.
Are there any threads that show pics of awful natural lighting and how our prized beautiful gems look in these types of light? So not the bright and beautiful sun beaming down behind our backs then snapping those PS pics... but specific pics for those dreary days. Or if it's always sunny outside but you live or work 18 hours in a godforsaken light less place (wearing your pretties) then let's have a look!
Let's see the other side of those gorgeous glowing pics