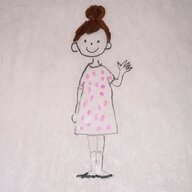 Joined

Feb 2, 2016
Messages

9,625
http://psychcentral.com/news/2016/05/31/new-chewable-adhd-medication-adzenys-has-some-worried/104077.html
I'm rather appalled by this but it's not surprising seeing as the FDA also did us the favor of approving OxyContin for 11-16 years olds late last year. Not that I am insensitive to individuals who genuinely need and benefit from prescription drugs but candy flavored? Really? Consider that if a younger sibling somehow got a hold of a pill that was not flavored they would have a good chance of spitting it out so have they considered an increased risk of poisoning?
I wont speak for my husband or kids but this is why I refuse to take any pharmaceutical products including vaccines, they are not looking out for the health of the people but rather the profits they can gain by marketing from one end of the spectrum to the other.
Sorry for the rant but really we have a huge epidemic in this country and it seems that any efforts to improve the current statistics are being hindered not helped but a completely corrupt, greedy industry.