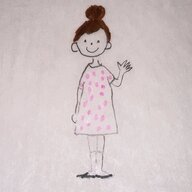 Joined

Feb 2, 2016
Messages

5,962
I have a few jewelry sellers I follow on IG, this week a rose cut diamond band was listed for sale by one. Curious I decided to check and see if it was bought on EBay, well sure enough that same ring for sale at over $900 was bought for under $300. Exact same ring and it didn't look like anything was done to it just a good old flip job.

Also this week an Art Deco ring came up for sale from another seller, this one I found on EBay was bought for $350 being sold now for $895 and again it doesn't look any different.

The point in all of this is that yes there are great sellers on IG with really pretty things but if you are diligent you can probably find those exact same sparklies yourself for a whole lot less. Maybe some sellers are putting money into some rehab but it seems to be the exception and not the rule.