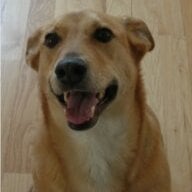 Joined

Mar 26, 2006
Messages

13,427
Hey kids! I am instituting a daily happy hour and everyone is welcome to join!
The rules:
- ONLY happy stuff in this hour!
- We are all on different times but I'm thinking we can go with 5 pm where ever YOU are. Oh... and 5 pm is totally arbitrary. If "happy" starts for you earlier than 5 o'clock You Time, that is one million percent cool!
- Points for pics of whatever you are drinking (alcoholic or not!) and double points for you WITH your drink! (These "points" of course mean absolutely nothing... as with so many things in life... but you get the *point*!

)
Who's in?!?