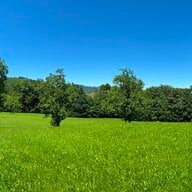 Joined

Jan 6, 2019
Messages

692
Hi,
I'm in the lucky position to be able to pick a setting for a 10.5mm round colorless diamond with an antique style cut.

Now my first choice was the Margot from Erika Winters. It checked the box as a solitaire with 8 delicate prongs. But every email I got back from EW definitely made me feel more uncomfortable. Even though she does offer "custom" projects on her homepage - she wasn't willing to explore a custom setting for my stone. Anyway I guess there was probably things lost in translation as English isn't my mother tongue and maybe I'm just spoiled by other vendors being overly friendly. On top of that I really wanted my diamond to be seen from the sideview, as it's colorless. EW isn't willing to change the Margot so I can see as much of my diamonds sideview as possible. Which is of course totally her right.

I'm just asking myself if I'm setting myself up for frustration by getting a 5000usd setting that doesn't tick all the boxes on my setting wishlist? Or maybe there isn't THE perfect setting and it's okay to make a compromise on a 5000 usd setting? Maybe I should hold out and put my diamond in cheaper setting and then live with the diamond before I splurge on a more expensive setting?


Please share "big" mistakes you made when choosing a (forever) setting. So we can learn from them!
Last edited: