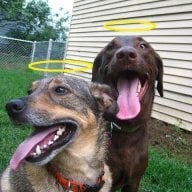 Joined

Nov 16, 2008
Messages

2,512
so after looking through my photos again this weekend (making my album on mypublisher.com) i realized there are a few pictures where i don''t recognize who the people are.

i know some of the pictures are friends/relatives of DH''s mom who i hadn''t met, but there is one picture that neither of us can figure out who in the world this guy is.

anyone else with a biggish wedding have these "that guy" pictures?


PS: there was a HUGE wedding going on in the ballroom next door to my reception, and i''m well aware of the fact that some of my guests got liquor over there (rude...i know...but nothing i could do about it...) but then i found out that some of their guests had come over to my wedding as well, so it all evened out.