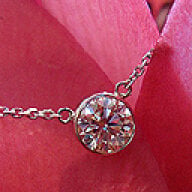 Joined

Oct 30, 2002
Messages

31,003
I think we had a thread like this last year....I feel inspired. I just went and did 95% of my food shopping for this week including Thanksgiving stuffs...thank goodness the market was not that crowded which I was happy about. I still have a list of about 10 things to get but they are more 'day before' so that they don't rot in the fridge (aka salad etc) over the next few days.

So what is on everyone's menu this year?!?!? Last year we made our first personal turkey for Greg and I, and we are doing it again this year, an 8lb Diestel organic from Whole Foods 'broad breast'...hehee. I'm brining it again this year, with a more flavorful recipe hopefully. I'm making an apple, sausage, cranberry and walnut stuffing and mashed potatoes and we're having white shoepeg corn and rolls on Wednesday night for just us two. Our pre-thanksgiving dinner. Oh and punkie pie of course, my fave!!

Then on Thanksgiving we are going to a family members for the big gathering where there will be a ton of food, including Turkey, Prime Rib, a bunch of appetizers (including my artichoke dip which I am sooo tired of making but the gang still wants it), Mom's famous stuffing, cranberry orange relish, potato salad, sweet potatoes, mashed potatoes (we love potatoes!!) a few veggie dishes I am thankfully not responsible for, a fresh green salad that I *am* responsible for, various bread rolls/croissant items, Grandma's famous rice, and then a fresh blueberry pie from this awesome bakery, and a pumpkin pie and a CAKE that my Mom is bringing. Definitely wearing my Juicy pants on Thurs...hehee!!

We typically take home some leftovers from the big family shindig and then proceed to eat ourselves silly til we return to work on Monday (and maybe even then). My fave thing is stuffing and mashed potatoes mixed together with a little turkey. YUM.

So what's on everyone's menus?! Are you guys staying home and cooking for the whole family, or going out or going to another family member's house or what? I want to hear about some FOOD.

Coincidentally I am *starving* right now, so it is any wonder I threw a bunch of 'shouldn't haves' into my cart too, like dried pineapple, a candy cane for Greg, Pilsbury pie crust (I might get creative and actually make the pumpkin pie this year but I'm not brave enough to do the crust) and a slice of 'gingerbread cake' for dessert tonite, that looks SO divine I might just eat it right here right now. Guess I better make dinner!!



Happy Pre Thanksgiving!!!