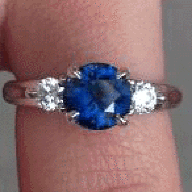 Joined

May 28, 2010
Messages

826
So I have never posted over here (though I was in LIW for quite a while) but I thought you ladies might be the best to help me figure this out.

I'm not sure how to word Thank you cards for my recent wedding. A friend (who is notorious at promising things and not following through) essentially gave us an IUO for tickets to a show. Do I send a thank you now, and if so, how do I word it? Or do I hold off til we receive the gift?

Also, one of my grandmother's just sent a card, no gift. I was a little surprised because she has gotten gifts for my cousins, but gifts are supposed to be obligatory, otherwise they wouldn't be gifts! I'm just not sure how to word that thank you either.

Thanks in Advance!