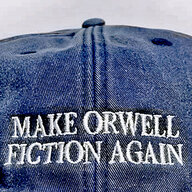 Joined

Apr 30, 2005
Messages

29,140
https://www.youtube.com/watch?v=GnxkO6Z_Q74&feature=youtu.be
This really blows my mind.
Wind tunnels are used to teach skydiving skills.
But I had no idea humans could develop this degree of 'flying' skill!
Looks like fun but I'll bet it requires great strength, practice and skill.
Look closely.
They are making tiny movements of body part which, because of the moving air, moves their entire bodies in the desired direction.
To see this better slow down the video to 0.5 or 0.25 speed.
Click on that round gear icon at the bottom-right and select speed.