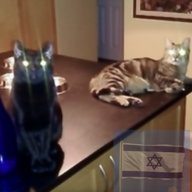 Joined

Jun 8, 2008
Messages

47,768
Perhaps I am not as sensitive and do not take offence as easily as others.

Perhaps I give out some kind of aura that says 'don't mess with me'.

Otherwise I would go out about on my own much less, especially to places like pubs where a pint-drinking ethnic minority female of a certain age stands out like a sore thumb!

Based on my own experience and all that.

DK
I hear you
@dk168
and agree. If I let what others say get me down I wouldn't be where I am today.
I am just fighting for those who are not as tough and strong as you and me. In this century and decade we need to be treated with respect and dignity. We should not be referred to using terms that are demeaning and downplay who we are as individuals. In the name of Helen Reddy,
we are women hear is roar. In numbers to great to ignore
. I am paraphrasing though...for those of you interested in this song that is many decades old. And here we are. Still fighting the same battle.
I am woman, hear me roar
In numbers too big to ignore
And I know too much to go back an' pretend
'Cause I've heard it all before
And I've been down there on the floor
No one's ever gonna keep me down again
Oh yes I am wise
But it's wisdom born of pain
Yes, I've paid the price
But look how much I gained
If I have to, I can do anything
I am strong (strong)
I am invincible (invincible)
I am woman
You can bend but never break me
'Cause it only serves to make me
More determined to achieve my final goal
And I come back even stronger
Not a novice any longer
'Cause you've deepened the conviction in my soul
Oh yes I am wise
But it's wisdom born of pain
Yes, I've paid the price
But look how much I gained
If I have to, I can do anything
I am strong (strong)
I am invincible (invincible)
I am woman
I am woman watch me grow
See me standing toe to toe
As I spread my lovin' arms across the land
But I'm still an embryo
With a long long way to go
Until I make my brother understand
Oh yes I am wise
But it's wisdom born of pain
Yes, I've paid the price
But look how much I gained
If I have to I can face anything
I am strong (strong)
I am invincible (invincible)
I am woman
Oh, I am woman
I am invincible
I am strong
I am woman
I am invincible
I am strong
I am woman