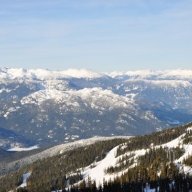 Joined

Jun 19, 2008
Messages

2,107
So Mom called me Friday and said she heard Brides for Breast Cancer (
http://bridesagainstbreastcancer.org/
) was coming to town (3 minutes from my house!) this weekend. It''s great because the dresses are insanely discounted, and the money goes towards a great cause. I''ve been stalling dress shopping because FI and I still haven''t been able to decide on a date/venue. So Mom and I decided to go, but went in with no expectations. We went yesterday, and I actually ended up unable to decide between 2 dresses. We held them both and went back today, but I also decided to look through all the rest of the racks today also. I ended up trying on many more dresses, and I settled on 3 I just couldn''t decide between (one of these was one of the two held from yesterday). I probably took over an hour staring at them then trying them on for all the volunteers, trying to get nit picky just to make a decision! Man, it was hard!!
I finally picked one today.

Mainly had to because they''re leaving town tonight!

If I decide to later, which I definitely have time to, I can go down to their store in South Carolina (only 3 hours from here) and exchange my dress for another - they have thousands of dresses there.
I didn''t have time to last night, but I wanted to post the dresses to get your opinions, because I so enjoy looking at all the dresses on here! So before I reveal which one I chose, I''d like your opinions on all 3!