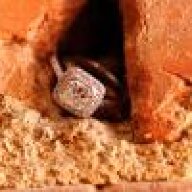 Joined

May 20, 2011
Messages

2
Hello Pricescopers,
I haven't been on the forums here in a while, but I thought it was about time I told my story. Almost a year ago, I proposed to my longtime girlfriend. Getting a ring wouldn't have been possible without Pricescope, so I'd like to thank all the members for taking time and effort to ask questions-- and of course the industry people and experts for taking the time to give thoughtful answers. It helped me out tremendously, and here's what I have to show for it.
For the sake of brevity, I came to this site with no knowledge of diamonds / settings whatsoever. I studied up using the resources here, and eventually gained the confidence to start contacting vendors about their diamonds. I wanted to get my fiance something unique, so I decided to go with as square a brilliant cut as I could find while staying within my ideal specs and budget. After checking out a few in person in the local diamond district (Philly), I took to the internet and eventually got in touch with
Yoni
at Eternity Diamonds. With his help, here is what I eventually purchased:
Cut: Cut-Cornered Square Modified Brilliant
Measurements: 5.81 x 5.79 x 3.99 mm
WeightL 1.06 carat
Depth: 68.9%
Table: 69%
Crown Height: 9.8%
Clarity: VS1
Color: H
You wouldn't believe the fire in this thing. I've included a few, but pictures don't do it justice.
Anyway, here's where
Yoni
shines. My fiance's sister got engaged a few months before I started on the ring, so I found out quickly that she adored halo settings. I inquired about his custom work, and he guaranteed that I would be impressed with his shop's abilities. I must have sent the man 50 emails in the first two weeks with ideas about the design, but he patiently answered my questions and always offered his professional expertise. From the start, I was going for a platinum legacy-inspired, bezel set Halo with an engraved Euro-shank. Over the course of two months,
Yoni
made it all happen. He sent me CADs, kept me updated, and was always available to talk by email or on the phone. Here's the end result, and I hope you all like it as much as I do. And please feel free to ask any questions, I'd be happy to answer if I can.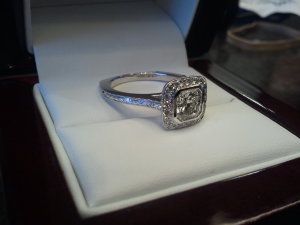 Annabelle Dando Photography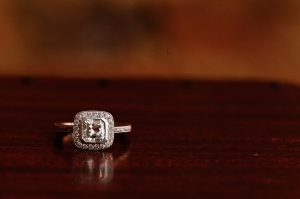 Annabelle Dando Photography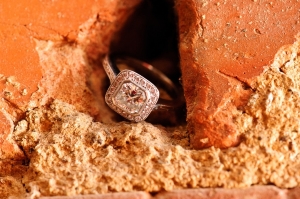 Annabelle Dando Photography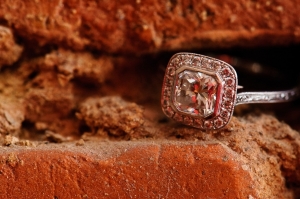 Another quick thank you-- prior to being set,
Yoni
sent me my diamond so I could have it appraised at Accredited Gem Appraisers here in Philadelphia. Anyone who has ever dealt with Chris DiCamillo knows what a great person he is, and I would recommend him in a heartbeat to anyone considering his shop for an appraisal.
-Keith