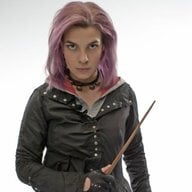 Joined

Dec 27, 2017
Messages

471
Prompted by a conversation earlier this week with
@mrs-b
, I realized that I never shared my everyday necklace with y'all, and I apologize! It is worth sharing. This is reminiscent of
@mrs-b
's sparkly doo-dad, but different (white metal, necklace, modern rounds).
This particular doo-dad was a present from my husband last Mother's Day (yes, not this one, the one before). He picked it out and bought it so I have zero details. I was pining for a solitaire pendant at the time, and couldn't imagine wearing anything other than what I'd been lusting after. However...I absolutely adore this pendant, and I wear it constantly. It is made with modern round brilliants, and they are fiery. It is somehow perfect for both casual wear and dressier occasions, and it looks sleek and modern. It serves as an excellent compliment to my everyday jewelry wardrobe. My husband loves the round shape in such close proximity to my
CBI
studs, and I admit, it looks great with them.
So, here ya go, my very own sparkly doo-dad! I do not have specifications b/c hubby did not think to ask when he purchased. It is 14k white gold, with an unknown weight of diamonds (I think there are 16 stones, but it is really hard to count as they are all of varying sizes). I would have called it cobblestone because that is what Singlestone calls their style that is similar, but perhaps "doo-dad" has a better ring to it.
Indoors: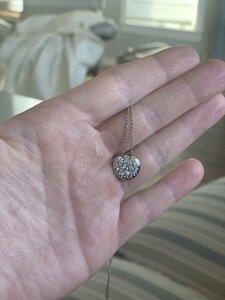 Outdoors, next to one of my 1.11 G
CBI
studs. I would say the stones in this necklace are fairly white. This also gives you a good sense of size.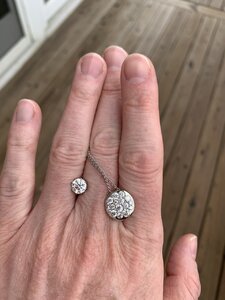 Outdoors again. You can see my Submariner in this one, but I am not wearing my rings b/c we were at the beach. This necklace, my
CBI
studs, and my Submariner are my dailies. Plus my wedding set if I'm not covered in sunscreen.
Including this one so you can get a sense of scale, and also how it looks with my studs. I wouldn't have thought so many circles around the face would be good, but it is actually super flattering.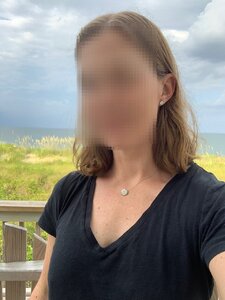 Finally, a video!
Outdoors: