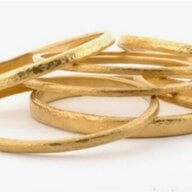 Joined

Jan 26, 2003
Messages

21,845
I have been assuming that tonight's debate will be civil. However, as "The New York Times" said, "Keep an eye out for the truth gap at tonight's vice-presidential debate. Mike Pence, the Republican governor of Indiana, is a likable, often sunny conservative, according to those who know him. He is the kind of politician who could make the real conservative arguments I wish we heard more often.
Instead, he is prone to falsehoods.
He's called Trump's back-and-forth immigration positions "completely consistent." He claimed that raising income taxes reduced federal revenue. He said that President Obama's health law would 'deprive roughly 120 million Americans of their current health care coverage.' And Pence lied about Hillary Clinton's actions during the Benghazi attacks.
No politician is perfectly honest – including Tim Kaine, Pence's opponent tonight. But Pence and his party have earned an extra degree of skepticism. When he says something, you should check it out."
I was glad to have this warning in advance. I will, now, watch for Mike Pence's lies. Especially about Benghazi.
Article...
http://www.nytimes.com/2016/10/04/opinion/campaign-stops/will-mike-pence-tell-the-truth.html?action=click&pgtype=Homepage&clickSource=story-heading&module=opinion-c-col-right-region&region=opinion-c-col-right-region&WT.nav=opinion-c-col-right-region&_r=0
Link to source on Benghazi (fact check)...
http://www.politifact.com/truth-o-meter/statements/2016/jul/21/mike-pence/mike-pences-false-claim-about-clintons-role-and-re/
AGBF