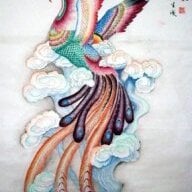 Joined

Jul 31, 2014
Messages

12,960
I've been debating whether to post about this or not, but since so many threads are heated/serious I wanted to share some good news from my life. I have always felt guilty when something good happens to me because: 1) life hasn't always gone well, so I keep expecting something bad to happen to "balance it out", and 2) I somehow am afraid that something good happening to me might make others feel worse if good things aren't happening to them.
But it's something I'm working on, so here goes...
After my PhD program, postdoctoral fellowship, and an entire summer of studying I passed the national exam for licensure as a clinical psychologist (EPPP)! Now just the state exam is left, and I am
so
freaking relieved. It was by far the hardest test I've ever taken, and something that felt very intimidating (the entire point is to test you on your competence in the field, so I was afraid that if I didn't pass I would conclude that I wasn't competent and be very upset even though I know lots of people fail their first try). It almost feels surreal to be close to something I've been working towards for so long---when I get my actual license I might cry from happiness.
My research is rewarding, and mentoring/teaching is something I enjoy, but I honestly feel like my "purpose" is to help correctly diagnose children in a clinical setting. I feel like no matter what happens with the rest of my career (even if I'm never a well known or "famous" scientist) I would be fulfilled knowing I helped someone get the correct diagnosis for their child.
Sorry for the long post! Just wanted to share, and it's hard to be that honest in my "real life".