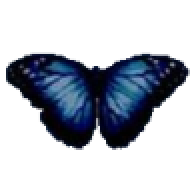 Joined

Mar 2, 2009
Messages

311
...and that girl was me.
The subject is a play on my username... because I'm a dork. Right, so, anyway. My fiance suggested that we go on a walk (okay, technically he was my boyfriend at the time) and so we did, to a nearby park that we've had lots of fun at before... there's a cute fountain and a lake (rare things in Illinois...) and we walked around a bunch and honked at some geese... We kissed under the fountain and he got down on one knee and pulled out a ring. He asked, I said yes, yay.
Then we walked around some more and it started raining... and then we went home and started calling people. (Wow, do I know how to make a story sound *awesome*!)
I know you want specs and pics, but of both I have few... it's a princess cut, .8 ct, he thinks it's G/SI1, but of course the boy doesn't have paperwork on him. I love it. Happiest girl EVAR. I also still can't believe it and am a tiny bit shaky even though it was like 7 hours ago.