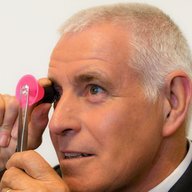 Joined

Aug 15, 2000
Messages

16,120
Two stories - holding back diamonds from the market. De Beers in their 80% monopoly days did this and were rubbished to Hell and back for doing it. Strange it does not mass media news when it happens today?


And many of you have heard me mention that GIA Horizon program. They can ID diamonds that have been RE-sent to them by dealers trying to get a better grade.
Part of the system is incredibly accurate weight measurement - how many decimal points do you think are possible?


Try the 5th - that is like a tiny tiny little spec of dust!