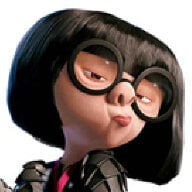 Joined

Dec 27, 2006
Messages

658
Okay, so I bought my diamond the beginning of February from
Whiteflash
. I loovvve my diamond.. I took it out of it''s packaging like fifty times on my way back from the post office. I took it out at my boyfriend''s house, and he freaked out because he kept swearing I was going to lose it, or drop it, or worse... So I stole it and took it to my house, and I had a week to play with it, and then I sent it off to my jeweler. poot.
Two months later
, I''m STILL waiting on my ring, and I''m beginning to go crazy! I keep thinking, WHY didn''t I just buy that diamond from Fay Cullen that I liked so much?! Why did I have to go custom?! Why can''t my ring be done?! Why does my boyfriend not seem to care about waiting?!?
Now, I love my jeweler. He''s a great friend, and I know he''s not putting me off for no reason. I''m the only ring he''s working on because he''s the head of the jewelry department of my University, and it''s the last month of school. AND he''s had a lot on his plate, AND we told him NO RUSH!! WHhhhyyy....
whyyyyyyyyy did we tell him no rush?!!!!
I want my rinnnnngg.....