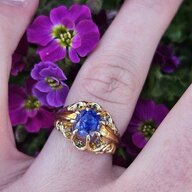 Joined

Apr 13, 2018
Messages

1,624
I thought I'd start a thread to place all of my more inexpensive CS purchases that Id like to share that seemingly don't appear to fit in anywhere else.
Pieces that don't break the bank but that still give one immediate joy! Other members are free to join in and add theirs as well if felt moved to do so! (:
I recently won these 8.5 mm gem spheres of Chrysoprase from a trusted jeweler on EBay at the auction price of $39.99 for both including the 14k solid yellow gold pendant pegs.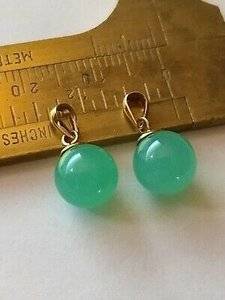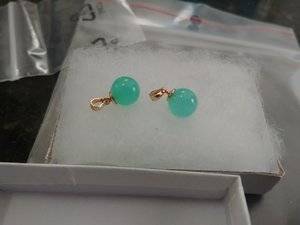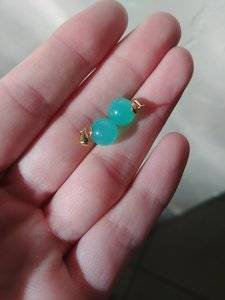 Something about them spoke to me plus they are technically my first piece of Chrysoprase ever! I own some chalcedony and two lovely gem silica cabochons but have never owned Chrysoprase.
The color is a delightful green mint with a hint of blue and the shade is so springy! Their energy is very vibrant, uplifting, and very positive. I think that it is just absolutely amazing that the earth creates a mineral so bright and unique in color.
I'm ordering some 26 gauge 14k yellow gold ear hooks as we speak and plan to make a pair of very simple dangle earrings with these little lovelies!