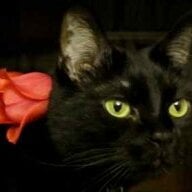 Joined

Jul 5, 2007
Messages

3,998
So, our first anniversary is more than a few months away, but all the V-day commercials and circulars have been great timing to bring up with DH that I''d like a pair of small, every day diamond studs on a special day in June.
He''s been really receptive so far, so I know that means I just need to make up my mind as to what I''d like and let him know plenty of time in advance.
We spent some time last night looking at PS and decided on a few things and also got confused by a few things, so I''d love some advice!
Here''s my parameters:
1) Budget - it''s tight. I''d like to suggest something no more than $350-75.
2) Quality - he wants to get the best diamonds for our $, as do I.
3) Size...I''ve seen them side by side and know that there''s not THAT much difference in 1/4-1/3, but I think I''d really like the 1/3 ctw.
4) Here''s where I''m really torn- bezel, martini, or 4-prong? Bezeling a 1/3 stone would make it look bigger for sure ("Show Me Your Diamond Studs" really proves that - helped so much last night!) and I love modern styling. Buuuut, down the road, I''d like to jacket them (I love the bezel/jacket look that someone posted a couple of weeks ago, so that''s not a problem, but would it be harder to have a jacket made for a bezel? Would it have to be custom at that size anyway?) AND the bezel makes it harder for light to get in, right? So would I be losing the sparkle, especially with the size of the stone I''d be putting in the bezel?
I also really like the martini setting - and as we were putting the computer away, DH said "You know, I really like that martini one - it just looks cool." I totally agree - the diamonds look like they''re floating - but the
WF
ones are a bit out of budget and I haven''t found anyone else who offers a 1/4-1/3 pair in a martini. Anyone know of a good place to get a 1/3 ctw martini set pair for less??
ERD has 1/3 -4 prong and a 1/3 ctw bezel for $275 - best I''ve found so far. Are there pics out there of the ERD bezel? Or the
BN
bezel (they look totally identical on the websites).
Or, are 4-prongs the best choice? Would they be easier to pair a jacket with in the future/maximize the stone size more than the martini setting without the bulk of the bezel? I know some of this is personal pref...but aaack, I have no idea what I want (except for diamonds, of course)!
Okay...I think that''s all my confusion/questions
TIA for the help!!!