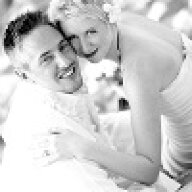 Joined

Dec 19, 2007
Messages

1,543
My hubby and I have recently switched banks, and we were assessing our investments, mortgage, basically everything financial yesterday. Our investments are in good shape (we make regular contributions and large lump sums, so more than enough there), our mortgage is WAY too small for our income (remedy, I''m getting a bigger house next year), so all in all, a great financial picture. My DH and I each work full time and make very good professional incomes (I am a lawyer, he is an engineer).

Here''s the question. I asked my banker about how much she thought we should have in a "slush" fund or emergency fund. She said nothing - that money would not make good interest, we should invest it, and if an emergency arose, use our line of credit. DH agreed.

I just don''t feel comfortable with that. I have always kept about $20,000 kicking around in a money market fund, in addition to about $15,000 in my chequing account. I have never had to draw on the "slush" fund, whether for vacations, bling, or anything - our income is always enough to cover these relatively significant purchases.

So what do you think? Am I being paranoid and therefore not making the best use of some cash? Or should I push back on this issue?