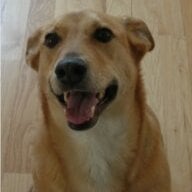 Joined

Mar 26, 2006
Messages

14,415
This might be a stupid question but it just occured to me that I always see the prongs on 6 prong heads oriented the same way with prongs at 12:00 and 6:00 and the other two stradeling the band.

Is there a reason for this? E.g., better protection of the diamond due to where most stones are banged? (For some reason I recall a thread where Garry pointed out that the most likely place to damage a diamond is on the sides, but maybe I'm remembering it incorrectly because that would not make sense based on the typical 6 prong orientation.)

To my eye the prongs over the band and then two on the top and bottom is more appealing, but I wondering if there is a reason that it's not done this way?