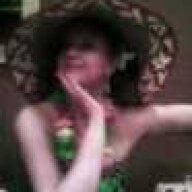 Joined

Nov 24, 2004
Messages

2,783
Okay I''d like to join HL!
I''m 34 and just bought an expensive two piece swimsuit as a motivator to get back to college body. I''ve got quite a ways to go and I''m not giving up yet. Although I''ve never had children so I don''t really have much of an excuse... I''m totally comfortable in my skin now, even though by ''charts'' I should lose 20 pounds. It''s just something I''m giving a go at. At 5''8/170 I''m not going to get into a size 6 pair of jeans, but I don''t want to, or at least don''t care to - it''s not a goal. However my goal is to get some version of a six pack by my birthday at the end of July.

I''m going to Jazzercise 5-6 times a week and now that the weather is nicer I''ll start golfing and walking. I have a bike, but I''m not sure if that is good calorie burning exercise, is it? My weakness is Miller Lite and the occassional sweet tooth.

Anyone have any suggestions for burning that layer that hides my ab muscles?