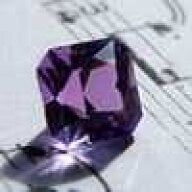 Joined

Oct 28, 2007
Messages

2,660
I can''t believe that this past weekend marked the six month mark to our wedding! Time has gone pretty quickly, and I''m glad

We haven''t done much wedding-related stuff since we got the big things (venue, caterer, photographer, dress) all set, so we''re going to schedule some cake tastings soon. Yum. Need to find a judge/JP to officiate, which isn''t as easy as it sounds.
It''s been a little over six months since I ordered my dress and they gave me a six-month timeframe, so I sent an email to find out what''s up. Dress isn''t shipping until April 30th, so it will be here the first week of May. Sigh. Not that I need it yet (especially since I have finals at the end of April/beginning of May, so it should come in right after my last exam), but I''m tired of being patient and I''m terrified I''m either going to hate it or it won''t fit or both, so I''d rather be sure sooner than later.
We have scarcely thought about registering. I''m pretty sure we want to get the Aspen dinnerware from Crate & Barrel as our everyday dishes, and we already have a few soup bowls (I was in a pinch last Thanksgiving, and they were simple and cheap) so it will be nice to get matching sets! But there''s really not much we need, and the stuff we do like/need is scattered at a bunch of different places. I''m terrified of having four or five registries and looking like a greedy pig of a bride, even though there would only be a few things on each. And I''m worried about not having enough stuff to put on the registry, since a lot of people have started asking where we''re registered, are expressing shock and horror that we haven''t done it yet, and then say ominously, "well you better do it soon...you
have
to register, you know." Guys, even! Horrors!
Oh, and I''ve started putting out feelers for my wedding ring and now I just have to convince the FI that I can''t live without the ring of my dreams

Don''t know why I wrote all of this out, really, but it does feel good to get it out. Now I can go back to reading about real estate law, which is one of the few classes I''ve taken that has a real-life purpose...or will, once FI and I get our acts together on the house front...