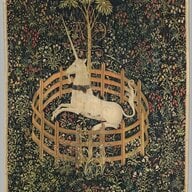 Joined

Sep 13, 2019
Messages

3,035
It was a long(ish) journey that started back in April 2020.
After the pandemic hit, like many of us, I looked at jewelry and gems to assuage the anxiety I was feeling. And after my wedding plans were canceled, I needed a fun, exciting, and indulgent project to look forward to.
So I took to Pricescope!
First, find a juicy blue sapphire on a budget...
I created a
thread about finding a blue sapphire
. So many of you helped me figure out how to identify a beautiful stone, and more importantly, helped me set realistic expectations about what I could get for my budget. You mean...you can't find a large, unheated, bright blue sapphire for <$1k??

Turns out, no! So for that level-setting and bullet-dodging, I thank you!
I did most of my shopping on Instagram and found a stone from a
vendor called Gem Ocean
Ltd. It was love at first sight. I took a leap of faith–Nafees (i.e. Gem Ocean) was based in Sri Lanka. There was no way I could afford an unheated sapphire of the size, color, and quality that I got in the U.S. Was it risky? You betcha. Sri Lanka was on full lockdown, and Nafees did everything he could to ensure the safe arrival of my stone. He was absolutely lovely to work with. Never pushy, and always kind. It was an interesting bonding experience figuring out how to get the stone to me during a lockdown, and share experiences with each other from across the globe. Strange times...and thank you Nafees, you beautiful soul!
Next, find a worthy setting...
Many of you helped contribute to my
thread about the setting
for this stone as I hemmed and hawed. I love modern, antique, engraved, plain, prongs, bezel. I wanted a little heft, and a little pizzazz. I looked at everything. But once I found this
Edwardian Tiffany's setting
, it made my heart flutter and I couldn't get it out of my mind. I made some tweaks to the profile in particular to let in more light.
David Klass made the setting for me. As per usual, he was responsive, well-priced, and patient with my last-minute changes and questions. I opted for OEC melee, and the engraving is impeccable. I added the "antiquing" to give it a little edge, and I love it. It's comfortable, low-set and the wide ribbon/tab prongs are perfect.
I had a lot of surprises come up that meant I had to be patient and delay this project. But now...
Here she is!!!! Of course the weather is odd today...it's bright, but grey. I tried to catch a little bit of indirect sun...she just vibrates with color and life! I will take more in sunlight when I can because that's when her velvety qualities really show!
Stats
2.55 carats
Unheated
Stone measures 8.56 x 7.05 x 4.96
Size 8