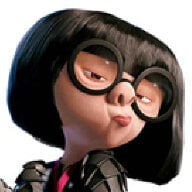 Joined

Dec 27, 2006
Messages

658
I''m in the market for a couple of new sheet sets. My bf has had 1000 ct. sateen cotton sheets for a few years, and they''re finally starting to giveway. Although he doesn''t don''t want to spend a TON of money on sheets, I do understand sometimes it''s necessesary in linens if you want them to last longer than 6 months. SO... he''s willing to sacrafice.

This morning I got sucked into watching MSN shopping network, and saw they had some beautiful silk sheets, and it got me thinking... would I like silk sheets better? I remember a long time ago I had satin sheets, and I hated those things. They were too slippery, my feet always felt awfully scratchy, and I eventually SLID out of my own bed in the middle of the night, and when I got up off the floor I screamed, "Enough is enough!" and took them off.

I really want luxurious, comfortable, soft sheets. The kind of sheets you lay on and you just immediately fall asleep. Is this so hard to find??

Is there anything you guys recommend? Any brand, or anyone who''se opposed to certain sheets? Anyone currently have expensive silk sheets? Do you like them? Anything I should avoid?



btw.. I did read about thread counts, momme, weight and kinds of silk and cotton, so I''m aware of those numbers, but I want to hear from you guys about your favorite sheets.